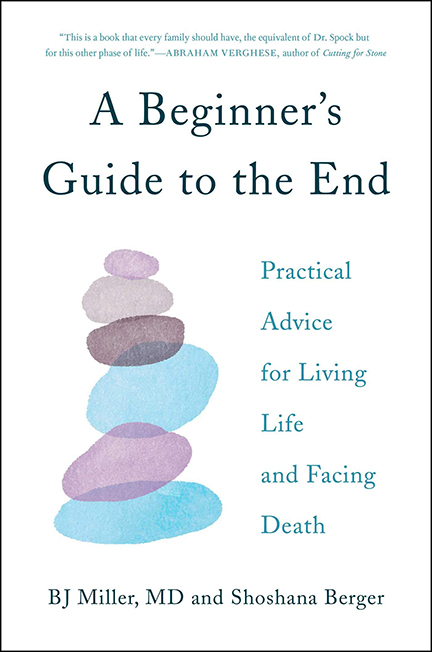 A Beginner's Guide to the End
by BJ Miller  and Shoshana Berger
"There is nothing wrong with you for dying…Our ultimate purpose here isn't so much to help you die as it is to free up as much life as possible until you do."
ISBN #: 9781501157165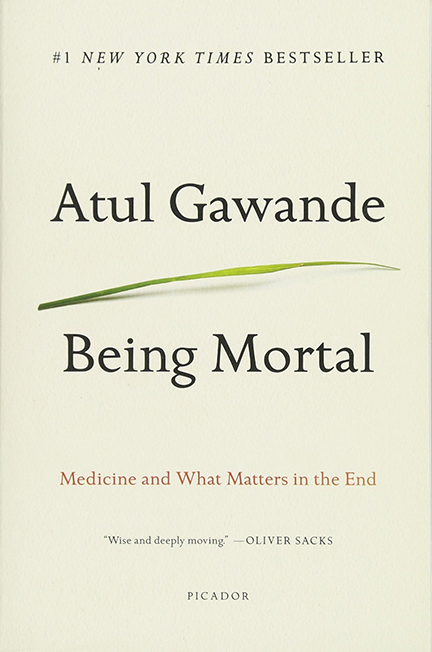 Being Mortal
by Atul Gawande
Through eye-opening research and gripping stories of his own patients and family, Atul Gawande, a practicing surgeon, has fearlessly revealed the struggles of his profession. Riveting, honest, and humane, Being Mortal shows how the ultimate goal is not a good death but a good life-all the way to the very end.
ISBN #: 9780805095159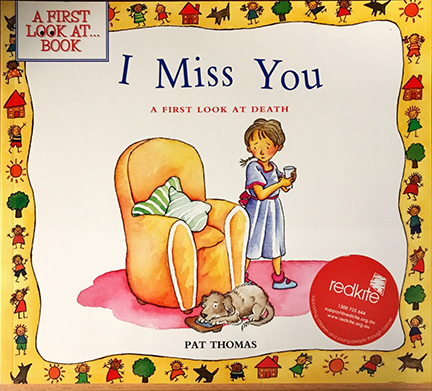 I Miss You: A First Look at Death
by Pat Thomas
"I Miss You helps boys and girls understand that death is a natural complement to life, and that grief and a sense of loss are normal feelings for them to have following a loved one's death."
ISBN #: 9780764117640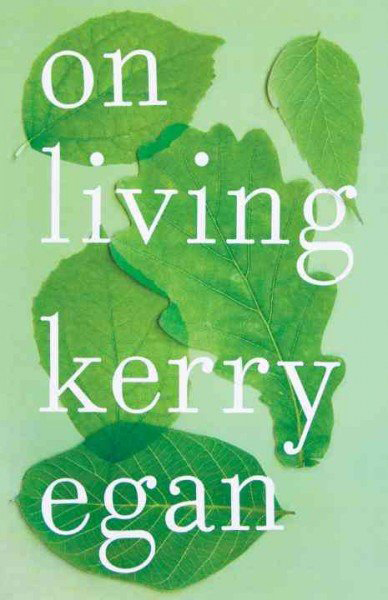 On Living
Kerry Egan
As a hospice chaplain, Kerry Egan discovered she'd been granted a powerful chance to witness firsthand what she calls the "spiritual work of dying"—the work of finding or making meaning of one's life. Instead of talking, she mainly listened to stories of hope and regret, shame and pride, mystery and revelation and secrets held too long.
ISBN #: 9780241297278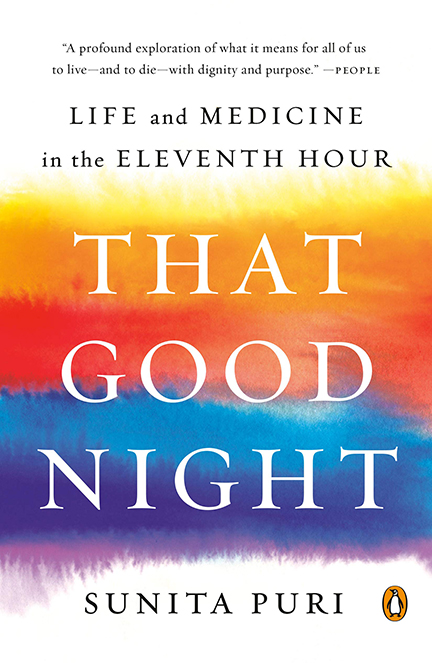 That Good Night: Life and Medicine in the Eleventh Hour
Sunita Puri
"What if I regarded my own death with reverence instead of fear? I wondered. Or, even more radically, what if I had some sort of gratitude for the transience of my life? Would it change what I worried and cared about? Wasn't it necessary to think about this when I was in the midst of building a life? Or rather, living my life? And the more I thought about mortality and what it had come to mean to others and what I thought it meant to me, I realized that life was simultaneously so vast and so small."
ISBN #: 9780735223318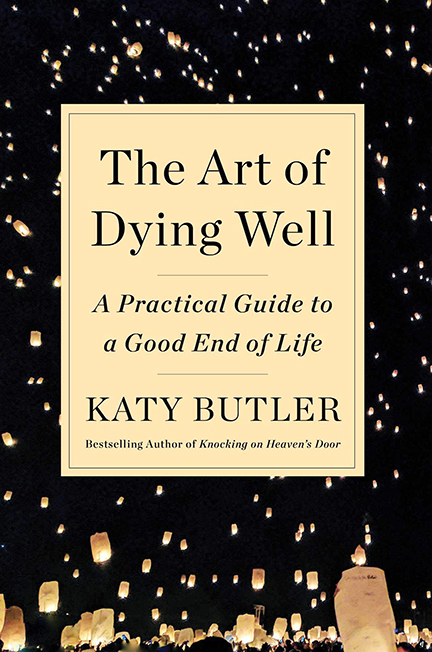 The Art of Dying Well
Katy Butler
"If there was one silver lining in my father's difficult, medically-prolonged decline, it is this: It showed me the havoc dementia can wreak not only on the life of the afflicted person, but on family caregivers. And it encouraged me to think more explicitly about my values and the peculiar moral and medical challenges posed by dementia."
ISBN #: 9781501135316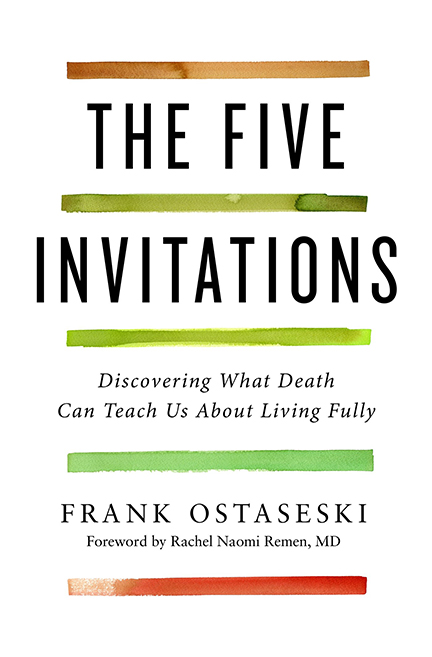 The Five Invitations: Discovering What Death Can Teach Us About Living
Frank Ostaseski
"We can harness the awareness of death to appreciate the fact that we are alive, to encourage self-exploration, to clarify our values, to find meaning, and to generate positive action. It is the impermanence of life that gives us perspective. As we come in contact with life's precarious nature, we also come to appreciate its preciousness. Then we don't want to waste a minute. We want to enter our lives fully and use them in a responsible way. Death is a good companion on the road to living well and dying without regret."
ISBN #: 9781250076748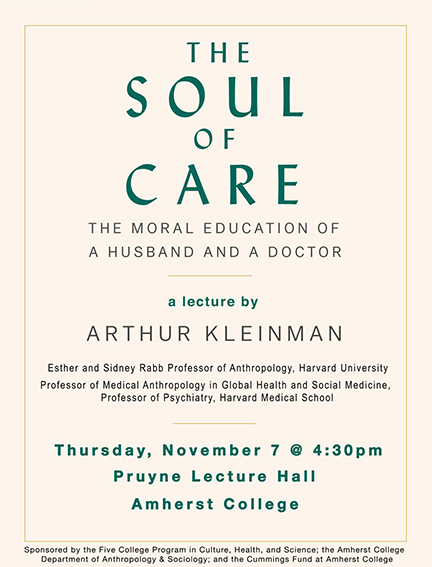 The Soul of Care: The Moral Education of a Husband and a Doctor
Arthur Kleinman
"The problem, as some suggest, is not that we fail to quantify these experiences [of caring], but that they cannot be quantified, because they are essential human interaction, the soul of what health care is."
ISBN #: 9780525559320
Click here to change this text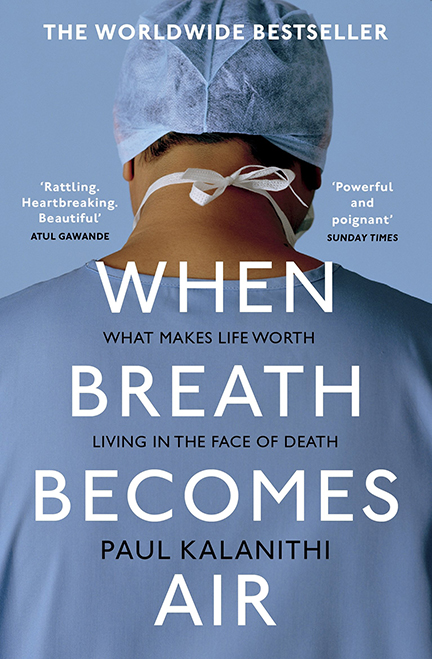 When Breath Becomes Air
Paul Kalanithi
"At the age of thirty-six, on the verge of completing a decade's worth of training as a neurosurgeon, Paul Kalanithi was diagnosed with stage IV lung cancer. And just like that, the future he and his wife had imagined evaporated. When Breath Becomes Air chronicles Kalanithi's transformation from a naïve medical student to a neurosurgeon at Stanford working on the brain, the most critical place for human identity, and finally into a patient and new father confronting his own mortality."
ISBN #: 9780812988406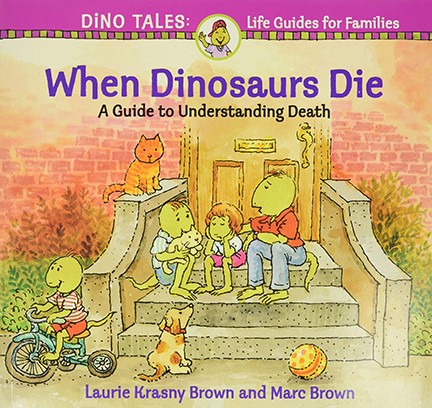 When Dinosaurs Die: A Guide to Understanding Death
Laurie Krasny Brown and Marc Brown
"Straightforward and comprehensive, this indispensable book is a comforting aid to help young kids and families through a difficult time in their lives. No one can really understand death, but to children, the passing away of a loved one can be especially perplexing and troublesome."
ISBN #: 9780316109178