In recognition of World Hospice and Palliative Care Day (October 13), the Center for Education & Advance Care Planning collaborated with the Harper Cancer Research Center, the Eck Institute for Global Health and Global Partners in Care to screen The Farewell. The event was held at the DeBartolo Performing Arts Center on the campus of the University of Notre Dame.
At the conclusion of the highly acclaimed film, there was a panel discussion about how the film portrays the intersection of family, culture, immigration and end of life.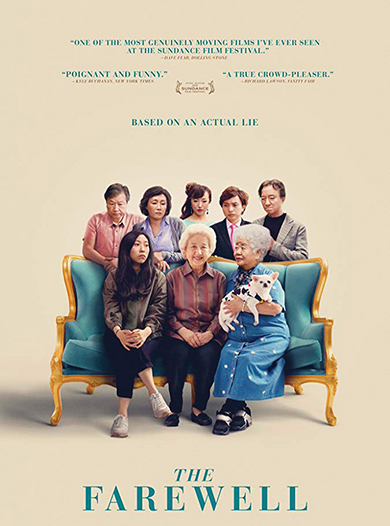 The Farewell focuses on the cultural differences to end-of-life conversations as the main character's paternal grandmother, Nai Nai, is diagnosed with terminal lung cancer. At the beginning of the film, her doctors predict she has only a few months to live. The film relates the tale of how her family, which stretches from China to Japan to the United States, navigates their relationships with her and the truth of her condition. Her granddaughter Billi, who lives in the US with her parents, is disturbed by the family's contention that the burden of this knowledge should remain on the family, not Nai Nai.
This highlights the difference between the collectivist culture that Billi's family grew up with in China and Billi's individualistic upbringing in the Western world. In the end, Billi keeps her promise to maintain the lie, giving a tearful goodbye to Nai Nai as the rest of the family returns home.
The Farewell grapples with the issue of straddling two cultures and how culture impacts end-of-life conversations. This provided a jumping off point for the panel discussion with Lacey Ahern from Global Partners in Care, Mike Wargo of the Hospice Foundation, Cyndy Searfoss of the Center for Education & Advance Care Planning and Yutong Liu, a Notre Dame alumnus who interned with the Palliative Care Association of Uganda.
One of the main themes of the discussion was cultural appropriateness and its impact on how members of the audience might handle the situation portrayed in the film. This led to conversations about end-of-life care in the United States and how it differs from that in other parts of the world.