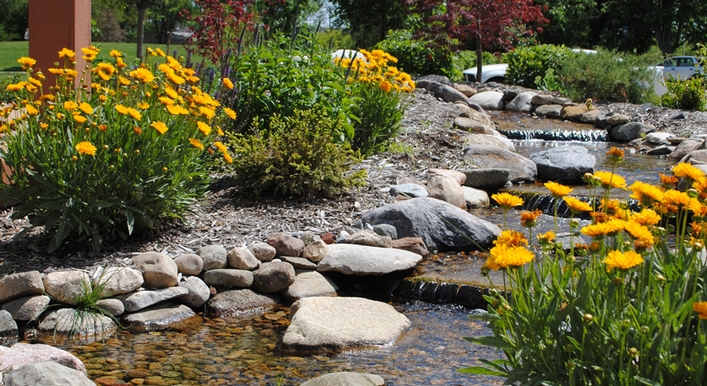 The tranquil outdoor spaces that surround the building offer patients, families and visitors garden areas, walking paths and places to talk or just sit quietly. They also offer the opportunity to remember a loved one through a named gift for one of the available outdoor areas or features including the memory garden, arbor area, reflecting pool and pond with serenity fountain.
Carry On Their Memory
Center for Hospice Care and The Hospice Foundation are pleased to announce the opportunity to honor loved ones by designating outdoor features of Center for Hospice Care Elkhart Campus, including benches, trees and inlaid bricks in the walkway, in their honor. Your donation will also enable us to continue our promise that no eligible person in need of hospice services will be turned away, regardless of their ability to pay. The following naming opportunities are available:
Additional naming opportunities — both indoors and out — are also available.

For more information, please contact Chris Taelman at 574.243.3713 or TaelmanC@cfhcare.org.